Would you like to invest in the crypto market, but are unsure how to structure your portfolio? Are you tired of constantly watching the prices, hoping to find the perfect moment to buy or sell? Let the experts from SMART VALOR Wealth Management support you and get more out of your crypto assets! The markets go up and down – your portfolio should only go in one direction.
For sustainable success when investing in digital assets, there are some essential rules to follow that are known from investing in traditional assets. Among other things, it is important to spread the investment risk as widely as possible. Individual companies and sectors can be affected by crises again and again. It is therefore advisable to have trading objects from different sectors in the portfolio. The same applies with regard to asset classes: a mix of different asset classes is advisable, ideally with negative correlation to each other.
Your crypto portfolio: It's all in the mix
And even within the asset class "crypto-assets", there are a variety of different ways to invest. At SMART VALOR, you will find a wide selection of digital assets. In addition to the major cryptocurrencies such as Bitcoin, Ether and Tether, you have the option to invest in DeFi and Metaverse tokens, Layer 2 protocols and more. Thus, nothing stands in the way of diversification, which is so important for a robust portfolio. At least in theory.
In fact, another basic rule now comes into play: Know what you are investing in. Before you add an asset to your portfolio, you should understand how it works. This includes both the asset class and the specific asset you want to invest money in. You should know what opportunities and risks the asset in question entails. If these parameters fit your investment horizon, you need to check other criteria. Which company is behind it, what does the business model look like, what do the balance sheet figures say? Finally, the political and economic news should be taken into account, as major events also influence the crypto market.
Minimising risks: DYOR
"Do your own research" is a common mantra in the crypto scene. For most investors, however, it is difficult to assess which projects have potential and which tokens should be in the portfolio. There is simply not enough time to keep up to date with all the assets that exist on the market and to thoroughly examine all the new projects that emerge. In addition, blockchain technology is complex by nature and not every investor has the technical know-how to delve into the details of individual protocols.
Why not benefit from the experience and know-how of professional asset managers to build up your portfolio in the best possible way?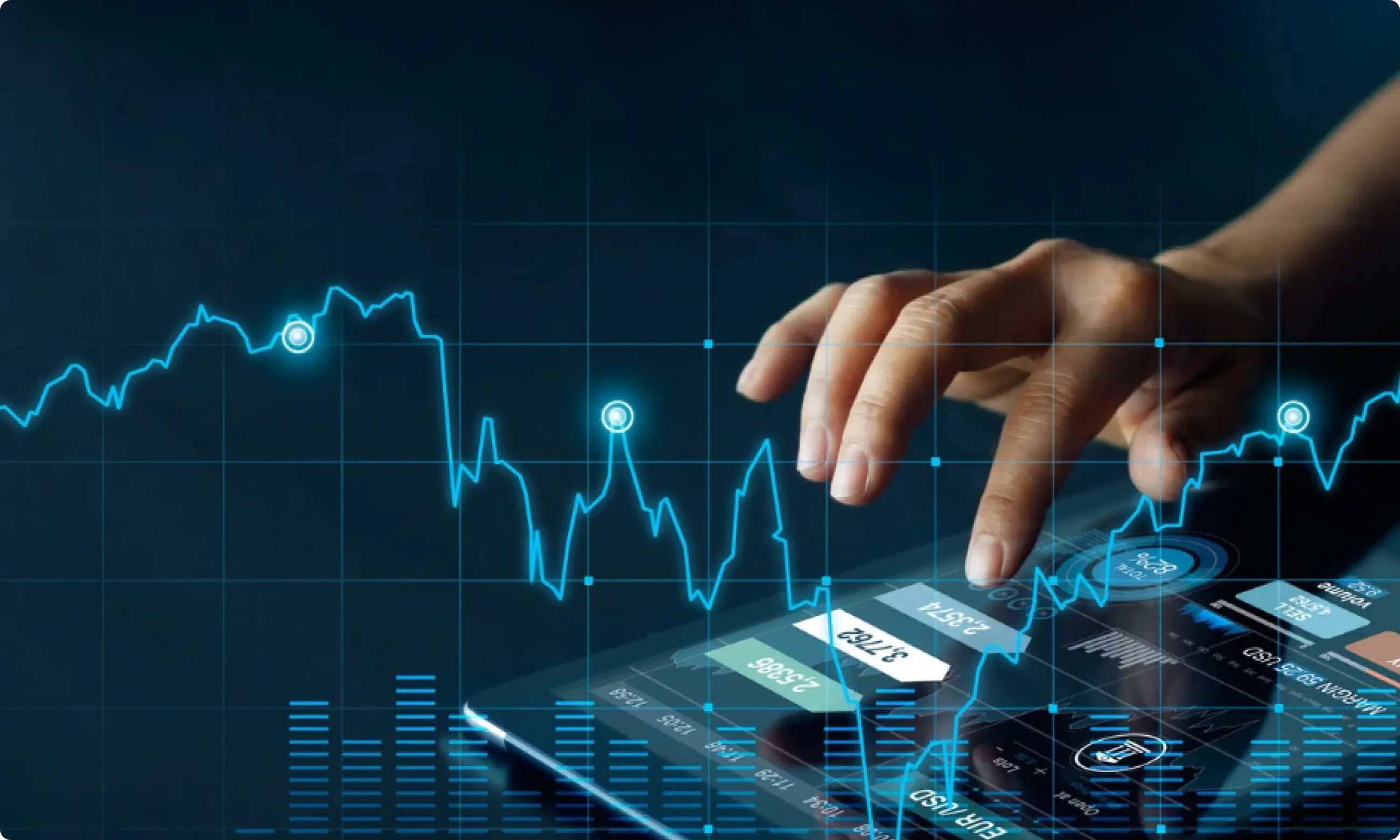 Wealth Management by SMART VALOR
With our new service, you have the opportunity to delegate the management of your crypto portfolio to professional asset managers. For this purpose, we bring you together with experts who have extensive know-how in the crypto space and many years of experience in investment consulting.
Your wealth manager makes all investment decisions based on your investment strategy and your risk tolerance. This means you have the best possible support tailored to your individual wishes. Sit back and leave the market watching and trading to others. Not only will you save time and nerves, but you can take your crypto investments to a whole new level.
Portfolio management made easy
Wealth Management on SMART VALOR is very simple. Both, the wealth manager and the investor need to have verified accounts at SMART VALOR. After onboarding and defining the investment objectives, the wealth manager can ask for access to your account. After you have given your consent, your wealth manager can log into your account.
The following areas of your account are enabled for Wealth Management:
Dashboard

Buy/Sell

Exchange

Staking

My Wallet
Your wealth manager can now buy and sell crypto assets on your behalf and place market and limit orders. The fiat wallet and bank transfer deposits are available for buying. In addition, your wealth manager can use SMART VALOR's staking offers to generate passive income for you. Withdrawals to external wallets or to your bank account are excluded. Only you as the account holder can initiate these.
Top priority: Your security
The security of our customers' data and funds has always been an important pillar at SMART VALOR. Our focus on security is also one of the reasons why we operate from Switzerland and Liechtenstein, two first-class jurisdictions trusted by millions of investors worldwide. To be even more transparent and compliant, we even decided to become the first European crypto exchange to list on Nasdaq First North.
Therefore, you also enjoy maximum protection of your data with SMART VALOR Wealth Management. Your personal data and account information are at any time secure and are encrypted at both the system and data level.
Your new start to investing
Do you want to benefit financially from the cutting-edge technologies in blockchain and Web 3 without having to understand all these processes?




You don't want to spend all your time following crypto prices but you still want to make profitable trades?




Or are you an asset manager yourself and would like to apply your knowledge and experience to support our customers in building a sustainable crypto portfolio?



Please contact our customer support for any questions and further information:
support@smartvalor.com