The first European exchange listed on NASDAQ First North.
Alumni of Thomson Reuters Incubator
Europe's 10 Most Exciting Technology SMEs
Selected by Swiss Innovation Agency for Government Grant
SMART VALOR wins in Lions Den Switzerland
What we do
SMART VALOR is a Switzerland-based technology fintech company founded in 2017. It has the distinction of launching the first fully regulated digital asset exchange out of Liechtenstein back in 2019. In 2022 the company became the first European digital asset exchange listed on Nasdaq First North. Through our subsidiary in Germany, SMART VALOR Services GmbH, we are providing software development services at the intersection of WEB3 and AI.
We serve our business customers with a variety of technical solutions. With a proven track record of delivering robust financial solutions, never experiencing any type of security breach during the seven years since its inception, we are proud of having established ourself as a trusted gateway to WEB3 technology.
Key pillars of SMART VALOR
Digital Asset Exchange
Exchange Services: advanced trading, simple buy/sell, custody,
staking, fiat on- and off ramp
Assets: over 200 trading pairs of cutting-edge WEB3 and AI
technology projects in CHF, EUR, USD, GBP
Exchange API Platform
Service: Reliable and scalable crypto exchange API for retailers,
merchants and wallets
Client example: powering Bitcoin purchase on 1,500 tickets machines
of Swiss National Railways
Crypto-as-a-Service
Project: white-label solution and licencing cover for banks and trading platforms who want to offer crypto trading and custody to their clients
SMART VALOR role: API integration with Swiss bank Dukascopy, providing their customers with crypto trading and SMART VALOR customers with banking services
WEB3 AI Project
Project: ELONN.AI is being built as an AI-powered meta-layer which
supports investment decisions and takes over the transaction execution.
SMART VALOR`s Role: Acting as initiator and main developer of the open-source, community-powered project ELONN.AI
People behind SMART VALOR
Jean-Baptiste Zufferey
Board Member
Member of the FINMA board of directors 2009-2014

Professor at the University Fribourg
Jan Risberg
Board Member
Chairman of Ovation Sports and NASDAQ-listed Tethys Oil AB 2005-2014

Previously Head of London Branch at Ledstiernan AB
Manuel Ebner
Board Advisor
Country Executive Switzerland for Bank of America

ex CEO BZ Bank
Ron Chiong
Board Advisor
CEO AvantFaire Singapore, impact investing

Associate Director at Securities and Futures Commission Hong Kong
Fong Jek
Board Advisor
Chief Investment Officer Jubilee Capital

Managing Director Millennia Ventures
Martin Gren
Board Advisor
Chairman and co-founder Axis Communications AB

Member of the Royal Swedish Academy of engineering sciences
Timo Soininen
Board Advisor
CEO and co-founder of Small Giant Games

Founding partner and board chairman Spinnova
Matthew Roszak
Board Advisor
Chairman and co-founder BLOQ

Founding partner TALLY Capital
SMART VALOR Regulatory Status
SMART VALOR is operating out of two premium jurisdictions trusted by millions of investors globally.
Switzerland
Financial Intermediary in the field of asset management.
Member of VQF, a Swiss regulatory organization supervised by FINMA.
Look up SMART VALOR in the FINMA registry
Liechtenstein
FMA approved digital asset exchange and token custodian.
Subject to the Liechtenstein Due Diligence Act (AML) Anti-Money Laundering.
Look up SMART VALOR in Liechtenstein Commercial Registry
Our Partners
Meet our Partners. We believe great impact cannot be made alone.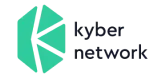 Headquarter in Zug, Switzerland
SMART VALOR AG Switzerland
CHE-306.481.585
Baarerstr 10, 6300 Zug
Office in Vaduz, Liechtenstein
SMART VALOR AG Liechtenstein
FL-0002.596.088-9
Birkenweg 6, 9490 Vaduz
Office in Munich, Germany
SMART VALOR Services GmbH
HRB 244361
Landsberger Str. 155, 80687 München